Universal's Validated Refrigerated Division was started in 1992 and continues to be a family owned business who specializes in handling temperature sensitive products while providing extreme security.  We currently run 165, five year and newer top of the line Peterbilts.  Matched up with each Peterbilt are eight year and newer refrigerated trailers. Every trailer has our Cargo Defender Security System installed, which includes two web based tracking systems. We also have a network of contract carriers to handle the freight which can't go on Universal Truckload's Equipment.  Universal Truckload runs all 48 states and Canada, and is ISO Certified and C-TPAT Certified.
We know a truck is only as good as the person behind the wheel, and a transportation company is only as good as the employees, its managers, its drivers, the maintenance team, and its staff of support professionals.  At Universal Truckload we are proud to say we have them all - experienced, qualified, highly trained professionals who know how to get the job done.  24 hours a day, 365 days a year, we are on call to handle your needs.
The majority of the freight we handle are health products, major fast food chains, nutritional supplements, frozen desserts, produce, and juice.  We are very service oriented and specialize in temperature sensitive freight with 100% on-time pick up and delivery.
Our staff is highly qualified logistics personnel with the majority having a bachelor degree from Penn State in Business Logistics.
Universal will always be here for your custom transportation needs and you will be very satisfied with our services and becoming a part of the Universal Truckload family of customers. ​​
State-of-the-art technology
With our state of the art temperature monitoring system, we are able to provide the exact inside temperature every 15 minutes via the web with an audit trail that goes back 5 years. It also gives you the exact location of your freight every 15 minutes. ReeferTrak Sentry will provide you an audit trail of the temperature ensuring your product is shipped correctly every time. In addition, if there is a temperature deviation, an email and a text message is automatically sent to each cell phone in operations notifying them of the problem.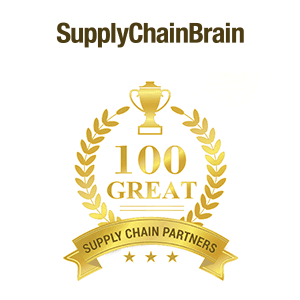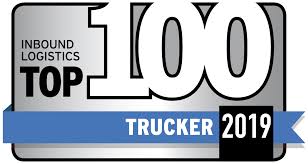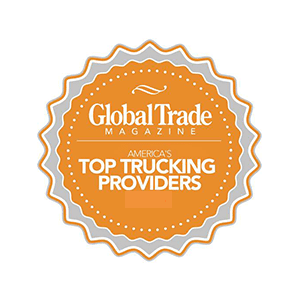 GLOBAL TRADE MAGAZINE
TOP TRUCKING PROVIDERS