24-Hour Security
In a time where theft is becoming a serious issue, we are an industry leader in security.
The Cargo Defender Security System was developed by the Universal Validated Refrigerated division in conjunction with StarTrak, the driving force in cold chain management. We have developed the ultimate security system to protect the freight we haul. In a time where cargo theft is a serious concern, we will ensure you product is safe and secure throughout the transit.
In addition, we have very strict SOP's for our drivers and operations signed by each person with immediate termination if they are found negligent. There SOP's include, when parked anytime, all trailer will have a glad hand lock and high security pad lock installed. You must drive 200 miles from shipper. Showering must be done before you load or the next morning. There are also SOP's for lost and stolen trailers, pharma loads, operations, check calls, and monitoring center. These are all available upon request. Cargo Defender security system is a highly technological system which continue to improve as the technology improves to make sure your freight is safe and secure throughout the supply chain. We have been in the Pharmaceutical industry for over 20 years and have learned the best practices in high value freight management.
Drivers
We employ the best drivers around by running the best trucks in the industry and by hauling profitable freight. 
All drivers are approved by Universal's strict guidelines and go through required quarterly training on our standard operating procedures. In addition to that, drivers will be:
Approved according to the CSA standards
Clean cut, presentable, "yes sir" and "no sir" drivers
Well rested with maximum driving time when possible at pick up
Have at least 1 year experience with reefer freight
Well trained on safety procedures handling temperature sensitive freight
Equipment
All Equipment will have visible Universal Truckload DOT signs
Tractors:       
5 years old and newer, top of the line Peterbilts
Both fuel tanks will be full upon request to the shipper to help eliminate unnecessary stops
Trailers:
7 years old and newer, 53' Wabash trailers with Carrier Reefer units
Cargo Defender Security System
50 gallon fuel tank will be full upon arrival to shipper
Full chute for air flow
Vent holes will be plugged upon request
Glad hand lock install when parked.
24-Hour Temperature Monitoring
ReeferTrak Sentry tracking, monitoring and control system
Every 15 minutes, a message will be sent from the tracking unit to an on line website where dispatch and the customer will be able to view and print out:
Trailer ID
Time of message delivery
GPS location
Service state: on, off, shutdown
Mode of operation: off continuous, start/stop
Fuel level
Temperature set-point
Temperature return
Temperature discharge
Temperate ambient
Battery voltage
If there is an alarm that goes off(unit shuts off, temperate set point deviates 7F from temperature probe, low battery voltage, etc.) a text message is sent to each dispatcher's cell phone indicating the alarm. In addition, an email is also sent out to Universal Services reefer dispatch.
VALIDATED TRAILERS
Every trailer is Thermal Mapped by Sensitech, the leader in Thermal Mapping and they issue a report qualifying the trailer for thermal integrity.   Every trailer is retested every 18 months to capture the seasonal changes.  The report for each trailer is available upon request.  In addition, every month the reefers are tested at Universal Truckload's garage to ensure they are working properly, and the tests are recorded in the monthly maintenance report.
SPECIALIZED TRACKING
5 Minute location updates sent to your TMS system via EDI documents in real time accurate within 7 feet on google maps.
CRITICAL SHIPMENTS
High risk cargo handling with specialized trained drivers with strict SOP's
FREIGHT MANAGEMENT 
Let us handle your complete transportation department and concentrate on your core business.
Safety
Universal Truckload is committed to safety
We operate our own fleet of safety patrol cars and have one of the best safety records in the business.  We have very strict guidelines for hiring and retaining drivers through our driver qualification/safety division. We have mandatory safety meetings and on line courses for our drivers. You will be impressed with our company's commitment to safety. Contact us for more information.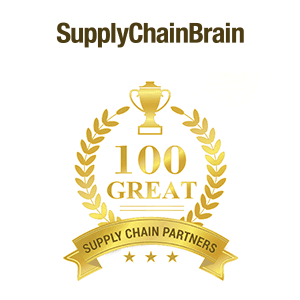 GREAT SUPPLY CHAIN
PARTNER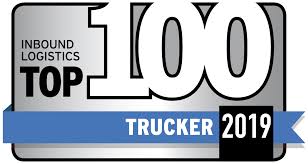 TOP 100 LOGISTICS
PROVIDER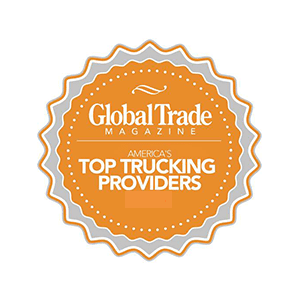 GLOBAL TRADE MAGAZINE
TOP TRUCKING PROVIDERS